Who We Are
In business for more than 50 years, CATIC® is dedicated to providing high-quality professional services to its policy-issuing attorneys, insured lenders and home-buyers, and other members of the real estate community.
CATIC is an underwriting member of the American Land Title Association (ALTA), the New England Land Title Association (NELTA) and the North American Bar-Related® Title Insurers. We offer standard ALTA policies and expanded protection policies for both residential and commercial properties, and annually insure mortgages issued by more than 1,300 lending institutions. For its stability and dependability in the market, CATIC has earned a B++ from A.M. Best, an A' rating from Demotech and a A- rating from Kroll Bond Ratings.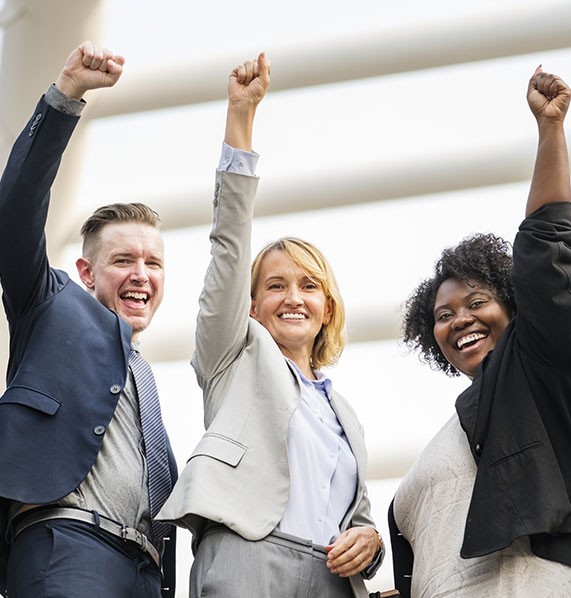 Our Mission
We strive to preserve the role of the real estate attorney and independent title agent in the closing process and to exceed the expectations of our agents and other stakeholders by providing best-in-class support, services, and innovative technological resources.
Our Core Values
At CATIC, our core values are the foundation which supports our mission and builds our success, and the success of our agents.  We are committed to always demonstrating our values to our employees, agents, and business partners.

Customer Focused
We provide comprehensive, innovative, user-friendly products and services that will continuously enhance the overall customer experience.

Accountability
We act with integrity at all times by exemplifying superior standards of ethical conduct, corporate responsibility, and regulatory compliance.

Teamwork
We collaborate with both internal and external constituents to establish enduring business relationships, while never competing with our customers.

Inspire
We deliver industry-leading best practices and unparalleled education and training programs that create value for our customers.

Community
We ensure our employees are regularly connected to the local community by actively supporting charitable organizations, community activities, and industry events.